Alexa Weik von Mossner – Principal Investigator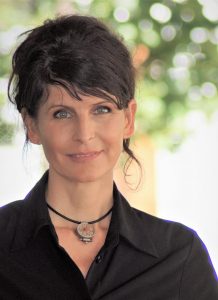 Alexa is Assoicate Professor of American Studies at the University of Klagenfurt. Her scholarly research explores American literature, film, and digital media from a cognitive perspective with a particular focus on affect and emotion. She has been a Visiting Researcher at the University of California, Los Angeles in 2014-2015 with support from the Swiss National Science Foundation and a Carson Fellow at the Rachel Carson Center for Environment and Society at the University of Munich from 2010-2011. Her academic book publications include Cosmopolitan Minds: Literature, Emotion, and the Transnational Imagination (University of Texas Press, 2014) and Affective Ecologies: Empathy, Emotion and Environmental Narrative (Ohio State UP, 2017). She is the editor of Moving Environments: Affect, Emotion, Ecology, and Film (Wilfrid Laurier UP, 2014) and the co-editor (with Sylvia Mayer) of The Anticipation of Catastrophe: Environmental Risk in North American Literature and Culture (Winter, 2014). She has also published widely in forums such as the African American Review, MELUS, Poetics Today, Interdisciplinary Studies in Literature and Environment, Environmental Humanities, English Studies, Textual Practice and the Journal of Commonwealth and Postcolonial Studies. For more information see also her personal website.

---
Marijana Mikić — PhD Researcher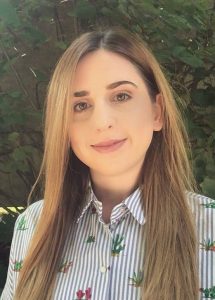 Marijana is interested in analyzing the ways in which literary texts by African American authors use empathy and emotion to offer meeting points with the racial Other. Her research builds on the belief that emotional engagements with fiction are important vehicles for renegotiating race, and that cognitive narratological theories are particularly relevant for demonstrating the political potential of storytelling in Ethnic American literature. In her Master's thesis at the University of Klagenfurt, she already explored the cognitive and emotional potential of African American literature that was written during the Harlem Renaissance movement of the early twentieth century. In 2017, she published her first article using a cognitive approach to film in Aspeers: Emerging Voices in American Studies. Later that year, she spent four months as an exchange student at the University of North Carolina at Greensboro. As part of the Narrative Encounters Project, she explores African American literature from a cognitive cultural studies perspective.
---
Mario Grill — PhD Researcher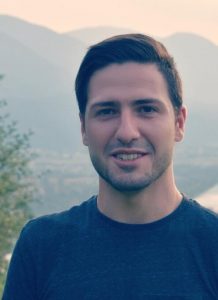 Mario's research interests revolve around cognitive approaches to utopian and dystopian fiction, affective narratology, and ethnic American literature. After a semester abroad at the University of North Carolina at Greensboro in the spring of 2019, Mario completed his MA degree at the University of Klagenfurt with a thesis on Kim Stanley Robinson's Three Californias trilogy. As part of the Narrative Encounters team, he uses a cognitive approach to Chicanx literature, investigating how these novels invite readers to feel with their characters and take part in their transcultural journeys. In his research, he is particularly interested in perceptual-associative theories of narration investigating the processes of simulation and imagination, the emotions fear and hope, narrative and affect, and these concepts' relations with (emotional) memory.
---