"BIPOC Teen Comics & The Formative Ethnoracial Pause"
This multimedia presentation examines a range of comic book narratives that center on the formation of teen of color protagonists. I will examine how the visual-verbal shaping devices of comics across a range of genres—horror, realist, and superhero—create absorbing and expansive teen storyworlds that can and do tell us much about the struggles and triumphs of core identity formation for those violently pushed to the racial, sexual, and gender margins. In my analysis of the way creators construct the ethnoracial pause, I also explore how the visual-verbal distillations and reconstructions of realworld experiences can and do dishabituate and make new readers' perceptions, thoughts, feelings, and worldviews about the world teens of color inhabit.
---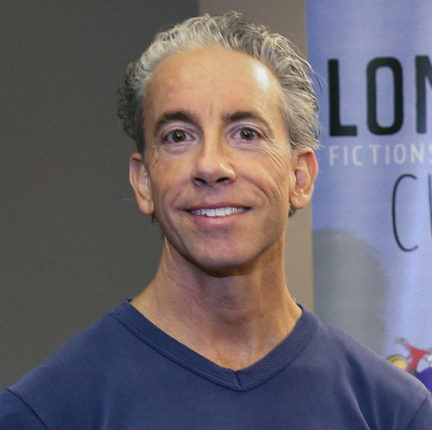 Frederick Luis Aldama, also known as Professor Latinx, is the Jacob & Frances Sanger Mossiker Chair in the Humanities and Affiliate Faculty in Radio-TV-Film at the University of Texas, Austin, as well as Adjunct Professor at The Ohio State University where he was formerly Distinguished University Professor. He is award-winning author of over 48 books, including the International Latino Book Award and an Eisner for Latinx Superheroes in Mainstream Comics. He is editor and coeditor of 9 academic press book series, including editor of Latinographix that publishes Latinx comics. He is the creator of the first documentary on the history of Latinx superheroes and founder and director of UT's Latinx Pop Lab. His Spanish translation and animation film adaptation of his kid's book The Adventures of Chupacabra Charlie (2020) drops in the fall of 2021.
---
"Race and the Form of the Decolonial Novel: Webs of Connection in Tommy Orange's Multifocal Novel There There"
In this talk, Moya shows how ethnic writers like Tommy Orange employ multifocal narrative structures for the purpose of making visible too-often-obscured social realities—in Orange's case, the existence and aspirations of detribalized urban Indians. By de-forming and re-forming conventional narrative structures, such writers develop a variety of strategies to engage readers' emotions while teaching them how to more accurately "read" the racialized social world in which we live.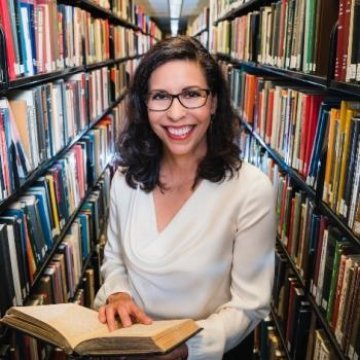 Paula Moya is the Danily C. and Laura Louise Bell Professor of the Humanities and Professor at Stanford University, by courtesy, of Iberian and Latin American Culture. She is the author of The Social Imperative: Race, Close Reading, and Contemporary Literary Criticism (Stanford UP 2016) and Learning From Experience: Minority Identities, Multicultural Struggles (UC Press 2002). She has co-edited three collections of original essays including Doing Race: 21 Essays for the 21st Century (W.W. Norton, Inc. 2010), Identity Politics Reconsidered (Palgrave 2006) and Reclaiming Identity: Realist Theory and the Predicament of Postmodernism (UC Press 2000). Her teaching and research focus on twentieth-century and early twenty-first century literary studies, feminist theory, critical theory, narrative theory, American cultural studies, interdisciplinary approaches to race and ethnicity, and Chicano/a and U.S. Latina/o studies.
---
"Love and Sin in Leslie Marmon Silko's Ceremony"
Hogan's book, The Mind and Its Stories (2003), presents evidence that a few narrative genres recur prominently across storytelling traditions. The most prominent of these genres are heroic, romantic, and sacrificial. Understanding Nationalism extends this work, arguing that these genres play a key role in organizing peoples' national identifications, with the heroic genre providing a default structure for nationalist imagination. In contrast, the romantic structure tends to be emphasized in situations of subnational division, while the sacrificial structure becomes prominent in conditions of national devastation.
Literary works need not be overtly focused on nationalism for these genres to appear with their nationalist functions. Indeed, examining the sometimes attenuated instantiations of these genres in apparently non-nationalist works can be particularly revealing. Specifically, such an examination may highlight political and cultural suggestions of a work that might not have been evident otherwise. This is the case with Silko's Ceremony.
Ceremony includes heroic, romantic, and sacrificial narrative sequences. The sacrificial sequences are the most prominent, providing the work with its overall narrative arc and characterizing most of the mythic and folkloric interpolations. This is the structure that develops the most obvious thematic concerns in the novel, those bearing on tradition. Part of Silko's specification of tradition involves delimiting a national in-group and a national out-group. This division is elaborated in the more limited romantic sequences in the novel.
Silko's use of heroic narrative (in the war sequences) is insistently anti-heroic. In this regard, the novel is in many ways anti-nationalist. However, Silko develops the sacrificial and romantic structures in a way that demarcates a racialized in-group that at least appears to suggest a natural relation of social identity groups to particular cultural traditions and to particular geographical places—a virtual definition of nationalism.
---
Patrick Colm Hogan is a Board of Trustees Distinguished Professor in the Department of English and the Program in Cognitive Science at the University of Connecticut. He is the author of over 25 books, including American Literature and American Identity: A Cognitive Cultural Study from the Revolution through the Civil War (Routledge, 2020) and American Literature and American Identity: A Cognitive Cultural Study from the Civil War to the Twenty-First Century (Routledge, forthcoming). His novel, A People Without Shame, is forthcoming from Blackwater Press.
---